Rezin bassist dies from drug overdose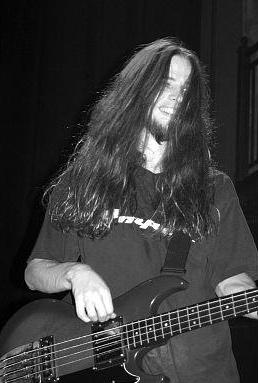 We are deeply saddened by the news of Jon Blank's passing this past Saturday night. Jon was well-known in Maryland and beyond for his time plowing riffs with his band REZIN, and was the bassist on Scott "Wino" Weinrich's critically-praised solo album Punctuated Equilibrium.

"Dear friends - There is no easy way to write this email, and while I would rather call you all personally, I just can't find my voice right now without crying. Jon passed away Saturday night from a drug overdose. That is what we believe/know at this time. He just got back in the States from an amazing European music tour on Friday. He was doing so well and, well, I guess he thought he was invincible and wanted to celebrate his return. I can't even begin to imagine how he really felt though.

The funeral is this Tuesday, May 5, at 2pm at King David Memorial Gardens and Funeral Home, 7482 Lee Hwy., Falls Church, VA 22042. More details will be in Monday & Tuesday's Wash Post.

Thank you all so much for your overflow of calls and love and support. Know that I truly appreciate it and I am so thankful to have so many friends who knew Jon and love us. Love, Andrea (Jon's Loving Sister)"
More Tour Dates
Tags:
Rezin, Jon Blank, death, drug overdose
Follow us on Twitter
|
Like Us
Date: May 04, 2009
As Reported by:
jason