Top 10 Worst Line Up Changes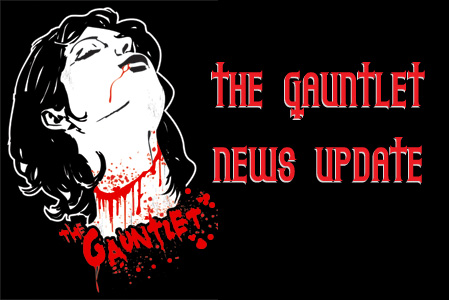 Over the years, bands have recruited new members to the lineup for various reasons. Some band members quit, others are fired, and a few have died. Whatever the cause, they are usually replaced with with subpar members. Here our list of the 10 worst lineup changes in no particular order.


Metallica - Jason Newsted for Cliff Burton

Metallica was never able to recapture it's heaviness after Cliff Burton died. Newsted was a great bassist for the band but wasn't at the level as Cliff Burton.



Iron Maiden - Blaze Bayley for Bruce Dickinson

It's got to be a bittersweet moment being asked to take the reigns of a legendary metal band. Blaze had a style that was far different than Bruce's and the music became watered down.


Judas Priest - Tim Owens for Rob Halford

Tim 'Ripper' Owens was in a Judas Priest cover band before being selected. The band without Rob Halford didn't need a Halford clone. Owen's can't be blamed for the poor musical direction that followed his joining of the band though.



Motorhead - Brian Robertson for Eddie Clark

Eddie Clark is one of the best speed metal guitarists around, hence the nickname 'Fast' Eddie Clark.



Slayer - Paul Bostaph for Dave Lombardo

Dave Lombardo is the God of speed metal drumming, nuff said.



Ozzy Osbourne - Brad Gillis for Randy Rhoads

Randy is still the best guitarist ever in that band. Wasn't Brad just a backup guitarist in Nightranger?



AC/DC - Brian Johnson for Bon Scott

A lot of the energy that Bon Scott displayed on stage died with him in 1980. This is the main reason Angus Young stepped up to lead the band.



Guns N' Roses - Gilby Clark for Izzy Stradlin

Both outstanding guitarists, however Izzy was much more accomplished at songwriting.



Exodus - Steve Souza for Paul Baloff

Steve Souza may have been a better all around vocalist, but Paul Baloff had the strong voice that Exodus needed at the time to accompany the guitar assault.


Sepultura - Derrick Green for Max Cavalera

Name one good Sepultura album since Max left. Case closed.
More Tour Dates
Tags:
top 10 , Metallica , Slayer , Judas Priest , Motorhead
Buy top 10 Merch
|
Follow us on Twitter
|
Like Us
Date: Jul 25, 2008
As Reported by:
jason fisher