Despite the rumors, Blackie Lawless lives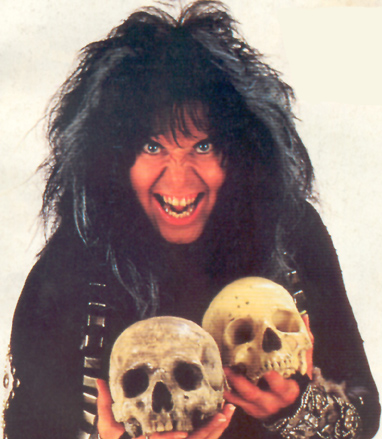 According to a shitty website (not this one), Blackie Lawless died this morning after a car collision on route 80. Lawless was pronounced dead at the scene after rolling his car several times after traveling 153 km/h (95mph for you guys without a calculator). Witnesses saw Lawless weaving in and out of lanes...blah blah blah. The problem with the entire thing is it never happened. Lawless wasn't in the area and wasn't in a car crash.

We have confirmed through two sources who were in contact with Blackie today and they were pretty sure he wasn't zombie-Blackie as he didn't try to eat their brains.

Don't believe everything you read on the internet kids.
More Tour Dates
Tags:
Blackie Lawless , death , Wasp
Buy Blackie Lawless Merch
|
Follow us on Twitter
|
Like Us
Date: Oct 01, 2012
As Reported by:
Jason Fisher