Gen from Genitorturers guests on Dave Navarro show to promote her new DVD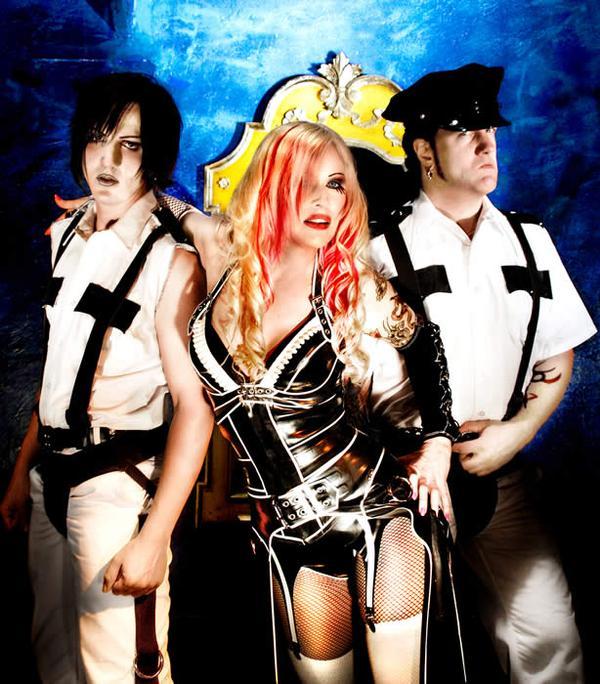 In an interview that can only be conducted on the internet and Dave Navarro's Spread show, Gen from Genitorturers stopped by to promote her new DVD, "Live In Sin." The episode can be viewed at this location. In the interview, Gen discusses ball kicking, the humbler, and being onstage with a strap-on, to which Dave Navarro tops with a horrific strap-on tale of his own from his Janes Addiction days. Gen's appearance begins at the 32 min mark. Also appearing on the episode is Wayne Static, Matt Zane, and Tera Wray.

You can purchase her new DVD at this location.

Genitorturers recently completely it's latest album and is currently looking for a label to put it out.


More Tour Dates
Tags:
Genitorturers, Dave Navarro, Matt Zane, Tera Wray, Wayne Static
Follow us on Twitter
|
Like Us
Date: Feb 08, 2008
As Reported by:
jason