NECRONOMICON Release New Song, "Paradise Lost," via Exclaim!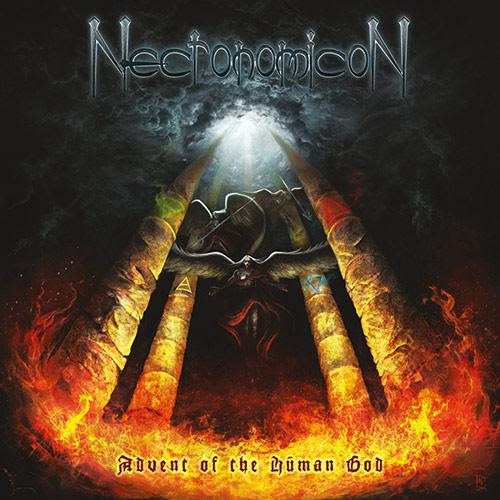 NECRONOMICON vocalist/guitarist Rob the Witch comments about the song's concept, "It's not what we gain in this life, but what we have lost as living beings that lost their way in conforming against our true nature to fit in a world that in reality is just an illusion.''
Tracklist
1. From Ashes into Flesh (04:23)
2. Infinitum Continuum (05:27)
3. Paradise Lost (04:55)
4. The Price of a Soul (01:56)
5. Singularis Dominus (04:50)
6. The Thousand Masks (03:20)
7. Ascending The throne of Baator (04:54)
8. Fhtagn (01:59)
9. Cursed MMXIX (04:13)
10. Vox Draconis (04:13)
Total playing time: 0:40:10
Montreal's premier blackened death metallers are back with 'UNUS,' the crushing and cinematic follow up to 2016's 'Advent of the Human God.' With each record NECRONOMICON has created in the span of their 31-year career, the band has steadily evolved in both sound and power; 'UNUS' is no exception to this.
Inspired by H.P. Lovecraft's legendary grimoire, NECRONOMICON formed in 1988 by founding guitarist and singer Rob "The Witch" in the deep, northern part of Canadian province Quebec, Fjord of Saguenay. Since then, the band have carefully released each full-length without haste, allowing them to perfect every nuance before unleashing their sonic assaults upon the masses. In 2019, NECRONOMICON was presented with a certificate of honor for over 30 years of service via H.S. production/Tommy Tremblay, and the people of Saguenay Lac St Jean, making them the second band after VOIVOD to ever receive this honor.
'UNUS' is a searing cacophony of blistering riffs, machine-like drums, and a symphonic ambience, culminating in a sound that calls to various metal icons such as DIMMU BORGIR, SEPTICFLESH, BEHEMOTH, and DEICIDE. The record combines the furious elements of death metal with the orchestral prowess of black metal, creating the perfect synthesis of both genres. Standout tracks like "Paradise Lost" and "Singularis Dominus" only solidify NECRONOMICON's ability to continuously produce high quality metal that's just as dark and brutal as it is elegant.
What the press is saying about NECRONOMICON:
"Necronomicon continues to be one of extreme metal's most underrated majicks... [they] channel the best moments of Behemoth and symphonic death à la Fleshgod Apocalypse while remaining entirely Necronomicon." - Bravewords
"...old-school death metal brought closer into the modern era, but without sacrificing those big booming blast beats or guttural growls." -
MetalUnderground.com
Recorded at Sliver Wings studio, produced by Rob The Witch
Mixed and mastered at Darth Mader music studio by Logan Mader (Machinehead)
Recording line-up:
Rob the Witch: Guitar/vocals/bass
Divider: drums
Special feature: Geirlioz (Dimmu Borgir) on Piano in ''From Ashes Into Flesh''.
Artwork: Dragon caduceus design by Nestor Avalos, layout and artwork by Simon Bossert
Style: Blackened Death Metal
Read More News
Tags:
NECRONOMICON, Black Metal, Canada, Latest Release, NECRONOMICON



The Ram

August 25, 2019


More News

EXOCRINE to release their fourth album "Maelstrom" via Unique Leader Records in late June
METAL VETS TRAUMA WORKING ON NEW ALBUM!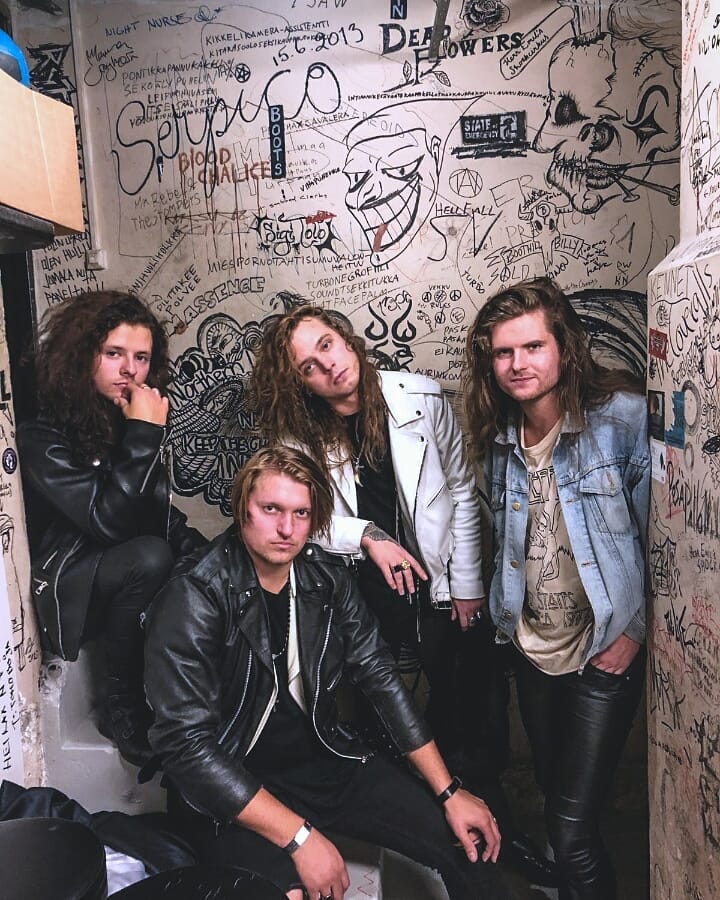 NEW SONG ALERT! Bloody Heels "Ignite The Sky"

Russia's Katalepsy to release their third album "Terra Mortuus Est" this summer!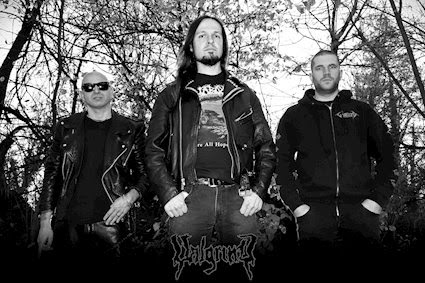 Read about Italy's very own Valgrind and their new album to be released on July 27th!