Scimitar Shadows of Man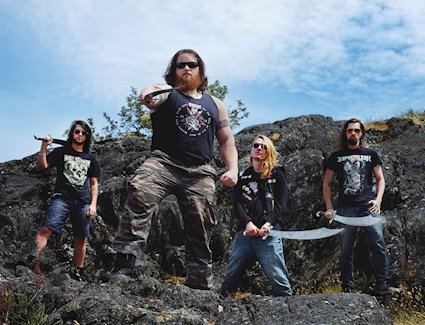 What the press is saying:
"In a departure from their original sound, Shadows of Man elevates Scimitar to a higher, more mature level. Back with their first effort (and a solid effort it is!) in years, Scimitar have sliced their way back onto the scene." - Powerthorn
"More reasons to love Canada! From Victoria, B.C. we have Scimitar and their latest album is Shadows of Man. A fusion of styles awaits you as they invite the listener to join them in an epic journey of times long ago. They make a solid and inviting sound that incorporates elements of melodic death metal, black metal,and folk metal to contrast with and complement the heavy riffs, powerful drumming, and Viking style vocals." - Boston Rock Radio
About the album and first single:
Canada's SCIMITAR have been relatively quiet the past couple years as they toil away on their latest album. 'Shadows of Man' is now ready to be revealed to the world starting with the single 'Knights Collapse'.
The harmonious blend of melodic death, black and folk metal is relentlessly bombastic and SCIMITAR are very excited to share this new chapter of their musical history with fans. Thematically it is quite a departure from the previous maritime-influenced debut album, 'Black Waters', and SCIMITAR believes their fans will enjoy the variation in atmosphere. They share what they want to accomplish:
"The main experience we are trying to convey is a feeling of grandiose originality. The single Knights Collapse, in particular, is quite an original blend of genres; all of which are not necessarily metal. Lyrically, 'Shadows of Man' is a statement of coherence superimposed over the divergent narratives of human experience and history. By exploring these narratives from vastly different areas, epochs and perspectives, we seek to demonstrate the futility of humanity's divisions and the inevitability of history to repeat itself across our conceived boundaries."
'Knights Collapse' is an original blend of melodic death metal with rap-inspired vocal rhythms. The song is a tongue-in-cheek narrative of the 1415 Battle of Agincourt, from the perspective of a British peasant-longbowman.
Play it loud! \m/\m/
Read More News
Tags:
Scimitar, Heavy Metal, Canada, Latest Release, Scimitar



The Ram

August 22, 2019


More News

EXOCRINE to release their fourth album "Maelstrom" via Unique Leader Records in late June
METAL VETS TRAUMA WORKING ON NEW ALBUM!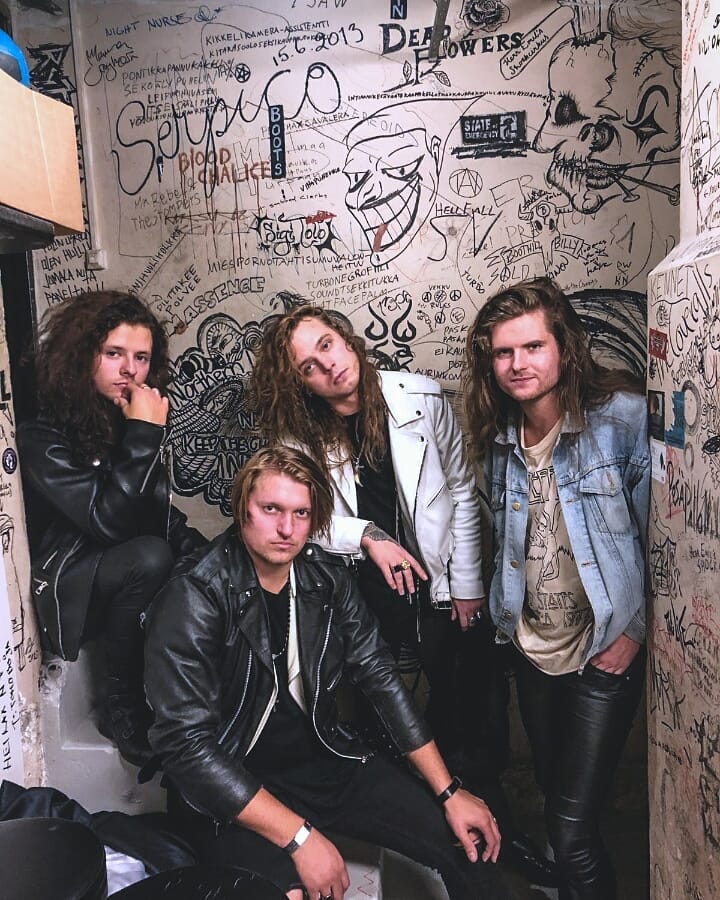 NEW SONG ALERT! Bloody Heels "Ignite The Sky"

Russia's Katalepsy to release their third album "Terra Mortuus Est" this summer!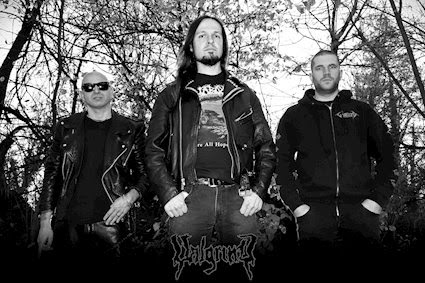 Read about Italy's very own Valgrind and their new album to be released on July 27th!