Fuck The Grammy's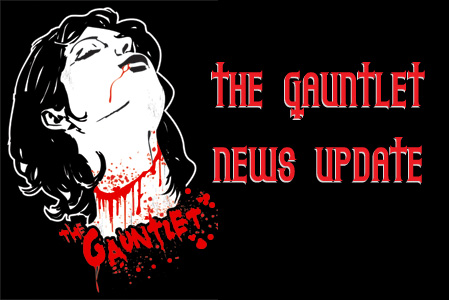 How is it that the Foo Fighters can be nominated and win for Best Rock Album and Best Hard Rock/ Metal Performance? They are either rock, hard rock, or metal.

Foo Fighters were once again honored with yet another Grammy in the pre-telecast ceremony at the 54th annual Grammy Awards.

The band beat out Sum 41, Mastodon, Megadeth, and Dream Theater. Sadly, Megadeth has gone another year without an award. For those of you keeping score, Megadeth is now 0 for 10 at The Grammy's.

The Grammy's are more rigged than the upcoming Golden Gods Awards where you only get an award if you agree to perform for free.
More Tour Dates
Tags:
Foo Fighters, The Grammy's, Megadeth
Buy Foo Fighters Merch
|
Follow us on Twitter
|
Like Us
Date: Feb 12, 2012
As Reported by:
Jason Fisher